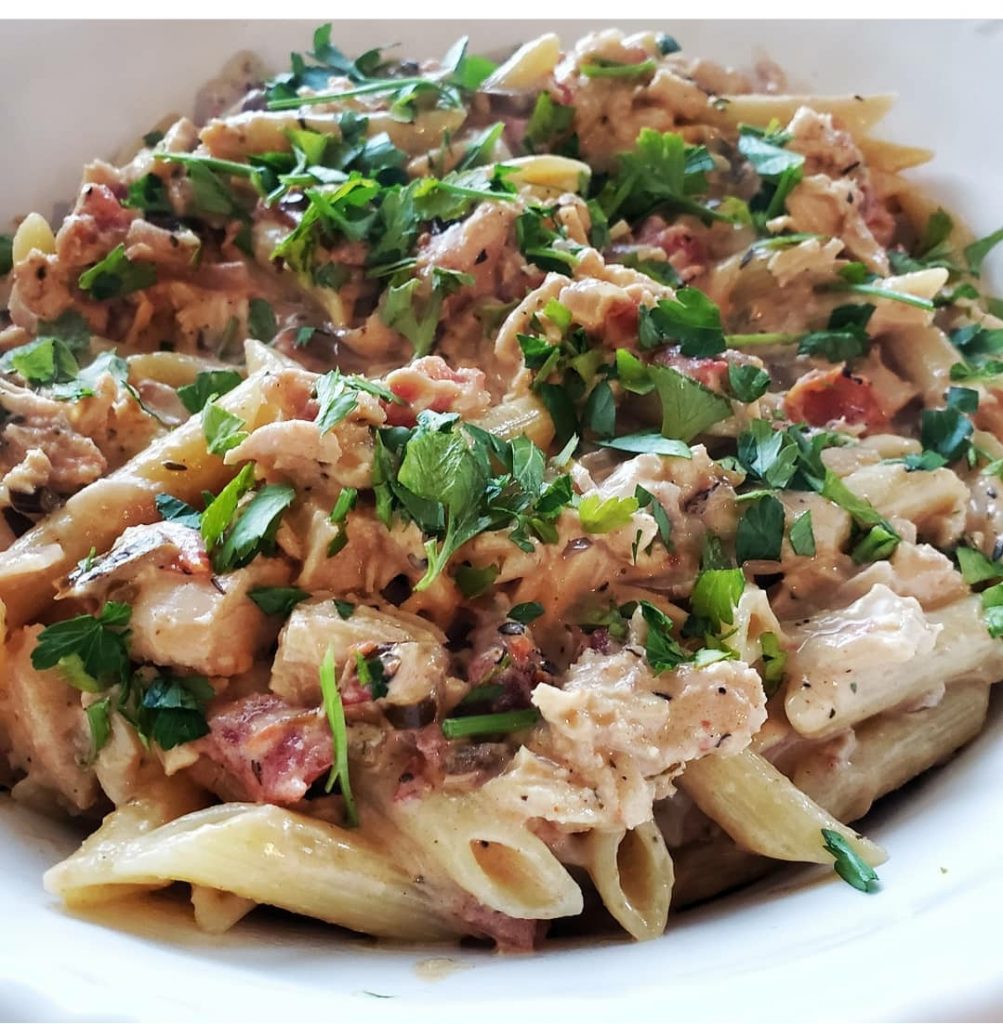 Easy, quick pasta dish that packs a ton of flavor! I use rotisserie chicken, but you can grill chicken as well. The creamy sauce is full of tomatoes, peppers, onion, garlic, and herbs. My family loved this, and yours will too!
Print
Cajun Chicken Pasta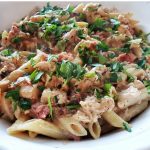 Creamy cajun sauce with penne noodles.
Scale
Ingredients
1 Tbsp olive oil
1 Tbsp butter
Red bell pepper, thinly sliced
1 onion, diced
2 garlic cloves, minced
3–4 teaspoons Cajun seasoning
2 teaspoons smoked paprika
1 teaspoon onion powder
1/2 teaspoon cayenne pepper
1 teaspoon oregano
1 teaspoon thyme
Rotisserie chicken, shredded
1 lb. penne pasta
1 15 oz. fire roasted diced tomatoes
1 teaspoon dried basil
2 cups heavy cream
Cilantro/parsley chopped for garnish
Instructions
Heat the olive oil and butter, over medium heat, in a large saute pan. Add the red bell pepper and
onion, and cook until soft and translucent. Add the garlic and saute, just until fragrant. Add the cajun
seasoning, paprika, onion powder, cayenne, oregano, and thyme; and work them into the vegetables.
Put the shredded chicken into the vegetable mixture and reduce to low; to hear through.
Meanwhile, bring a large pot of salted water to a boil. Add penne and cook according to package
directions, until al dente; drain.
When the chicken is heated through, add the fire roasted tomatoes and basil; and bring to a simmer.
Add the heavy cream, stirring to combine. Continue simmering, just until the cream is heated. Add the
cooked penne, tossing to combine. Top with chopped cilantro and parsley, and serve!