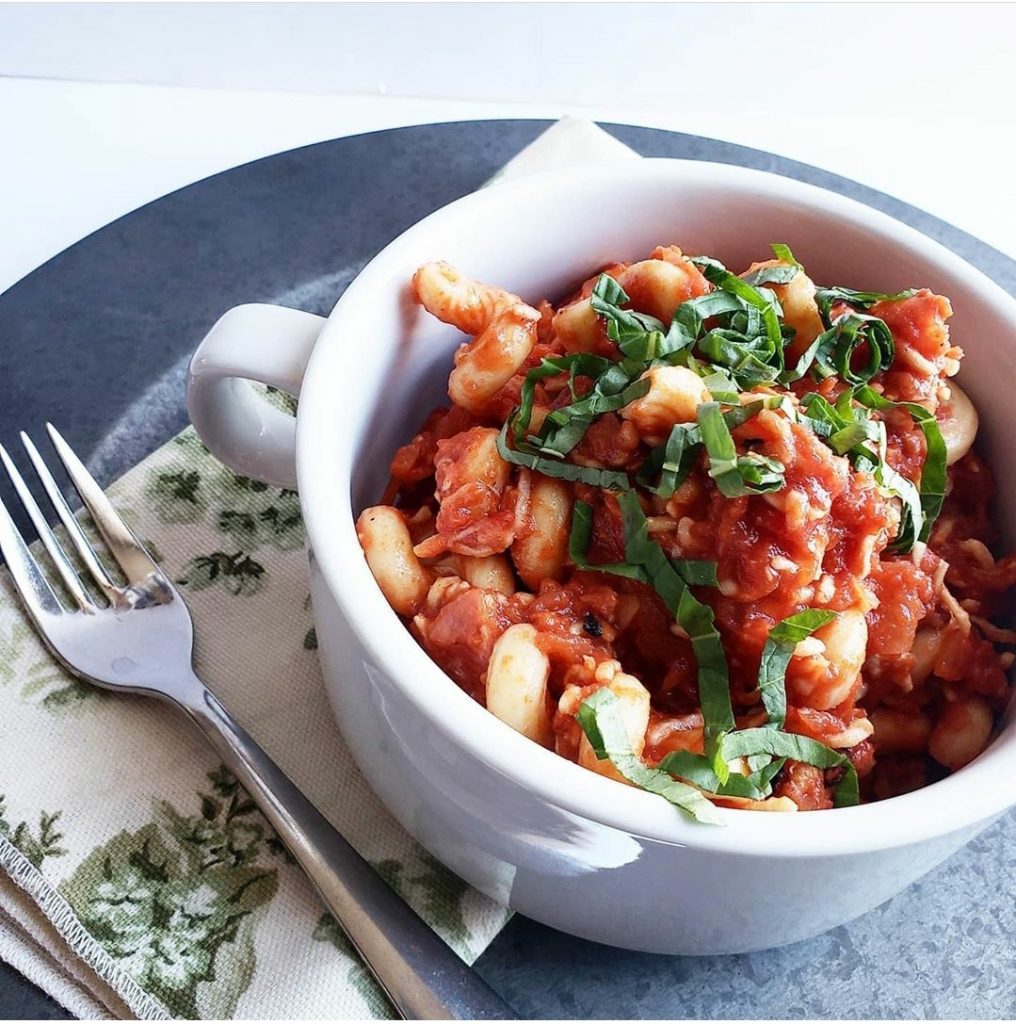 I have been making this dish for YEARS and it has always been a family favorite. Kid you not, any time I ask my kids what they would like for dinner, the answer is always, "Bacon pasta!"
I hope your family loves this as much as mine!
Print
Bacon Pasta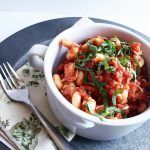 The perfect combination of carbs and bacon. Nothing better!
Scale
Ingredients
1 lb bacon, chopped
1 yellow onion, finely chopped
1 teaspoon salt
2–3 cloves garlic, minced
1 – 1 ½ teaspoon red pepper flakes
1 32 oz crushed tomatoes
2 15 oz tomato sauce
1/4 dry red wine
1 cup parmesan cheese, grated
1 lb Cavatelli pasta
¼ cup fresh basil, chiffonade
½ bunch fresh parsley, chopped
Instructions
In a large dutch oven, saute the bacon until crispy.  Drain, reserving 2 T of the grease, and set bacon
aside.  Add onion to the bacon grease, sprinkle with salt and cook until translucent. Toss garlic in with
onion, and cook just until fragrant.  Be careful, it burns quickly.  Sprinkle red pepper flakes over onion
and garlic and work it into the vegetables, until fragrant. Pour in the crushed tomatoes and tomato
sauce, stirring gently.  Add red wine and stir to combine.  Simmer for 20 minutes.  Add the bacon and
parmesan cheese and simmer again for 10 minutes.  Prepare pasta according to directions on box, to al
dente. Drain and add pasta to the sauce, tossing gently so the sauce coats the pasta.  Just before
serving, sprinkle with basil and parsley to taste.