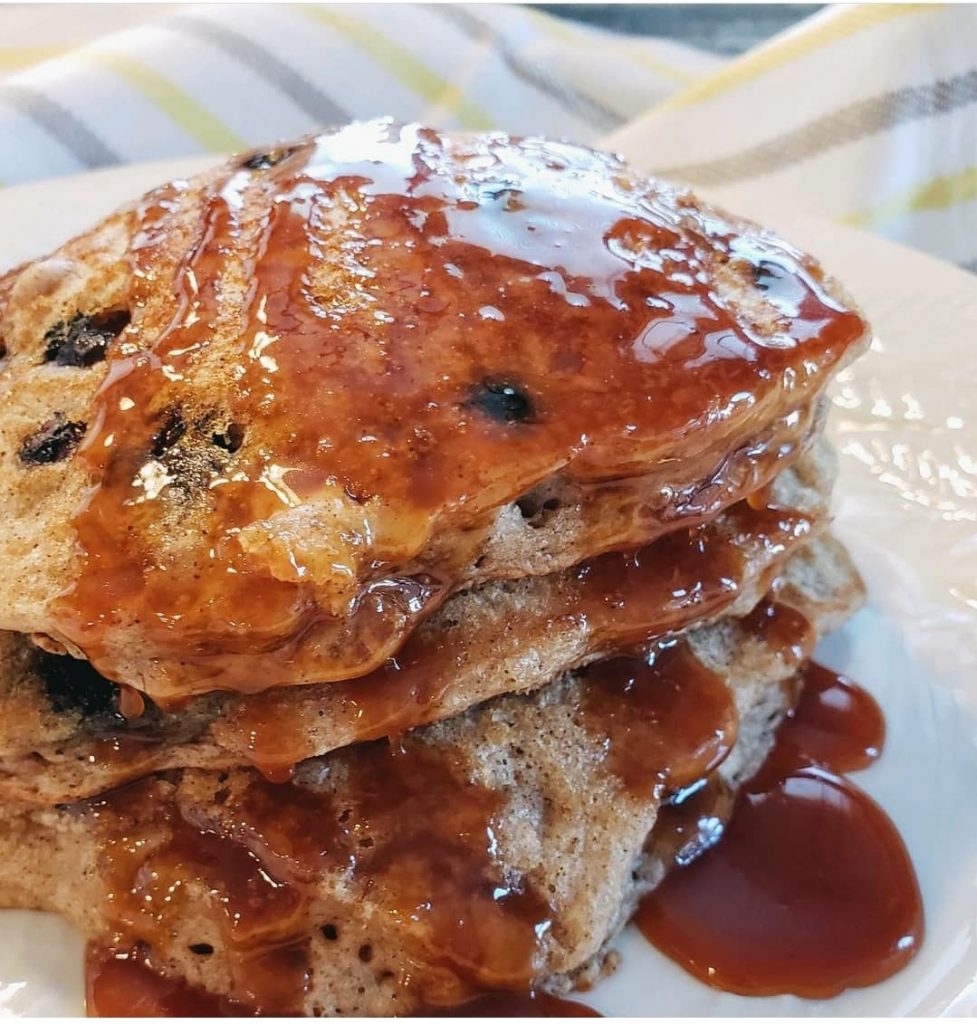 These pancakes are light and fluffy, stuffed with blueberries and cinnamon, and finished with a hint of vanilla. Fireman Matt's buttermilk syrup completes this dish.
Print
Cinnamon Blueberry Pancakes with Buttermilk Syrup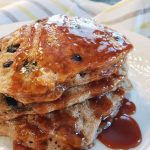 Blueberries and cinnamon stuffed into pancakes and topped with buttermilk syrup.
Scale
Ingredients
Pancakes:
1 ½ cups flour
1 ½ tablespoons sugar
2 teaspoons baking powder
1 teaspoon baking soda
1 teaspoon cinnamon
1 ½ cups buttermilk
2 eggs
3 tablespoons melted butter
1 teaspoon vanilla
Fresh blueberries
3–4 tablespoons butter
Buttermilk Syrup
3 cups sugar
1 ½ cups buttermilk
1 cup butter
4 tablespoons corn syrup
2 teaspoons baking soda
4 teaspoons vanilla
Instructions
Whisk the flour, sugar, baking powder, baking soda, and cinnamon together; to get out any lumps. In a
separate glass measuring container, whisk the buttermilk, eggs, melted butter, and vanilla together.
Gently fold the wet ingredients into the dry and whisk well to combine. Add blueberries, and gently fold
them into the batter.
Heat a large skillet over medium heat and melt butter. Pour ¼ cups of batter in 4 spots in the skillet and
cook until bubble start forming. Using a spatula, flip the pancake and cook on the other side, until nicely
browned. Remove, cover, and set aside. Continue process, until all the batter is gone. Serve with
Buttermilk Syrup.