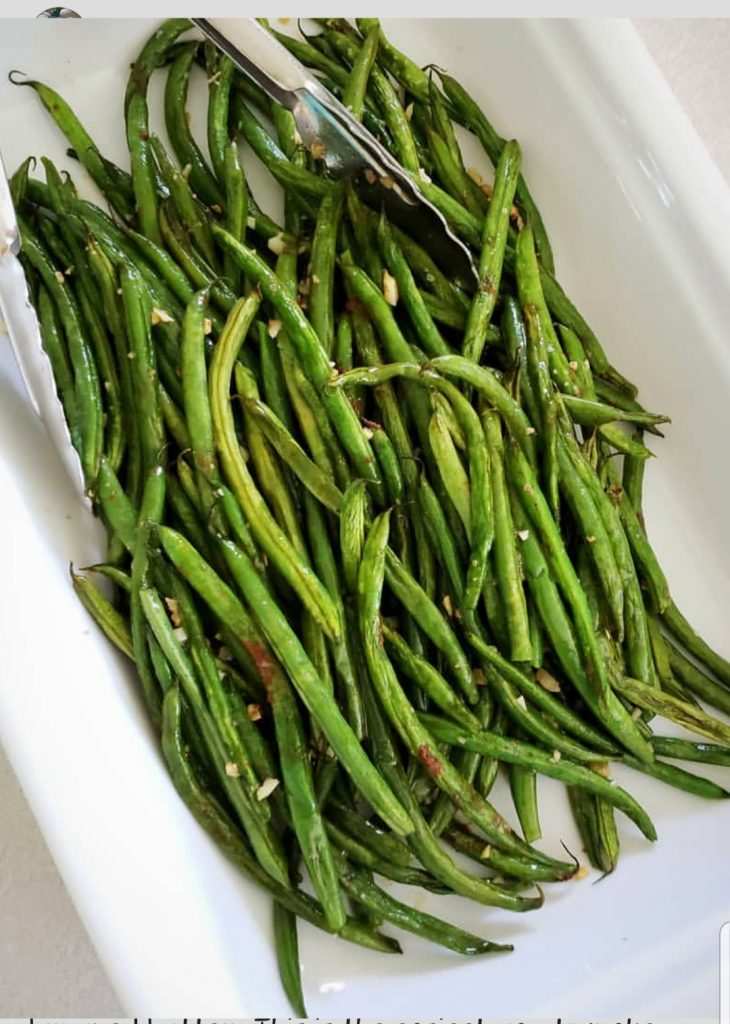 Print
Oven Roasted Green Beans
This is the easiest way to cook green beans.  Pair these with browned butter, garlic, and some salty Parmesan Cheese, if desired; and you have a fantastic side dish!
Scale
Ingredients
2 lbs green beans, trimmed
3 T Olive oil
2 garlic cloves, minced
Salt and pepper
¼ c parmesan cheese
1 lemon zested, and set aside to juice
Instructions
Preheat oven to 425*.  Line a baking sheet with parchment paper and lay the green beans on the tray.  Drizzle with olive oil and sprinkle with garlic, salt, and pepper.  Roast for 12-15 minutes.  Remove.  Sprinkle with parmesan cheese and lemon zest and toss to combine.  Serve immediately.